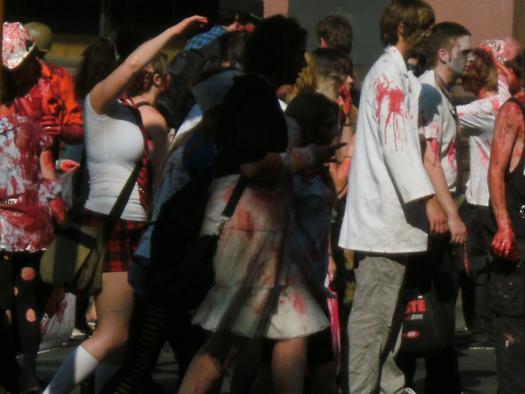 In this segment of Capsule Theatre of Vision; we look closely at the streets of Sydney. The date was Saturday the 29th of October and Zombies had invaded the land. I had the priviledge of survivng this apocalyptic event; I even went so far as to film a small segment of footage so that the world could know of the peril that our great city was in.
The event was really organised by a group of young adults over Facebook and featured an incredibly large turn-out. Probably the most people I've ever seen marching. It's amazing that so much effort was put into this and all the costumes were fantastic!
So be sure to check out the invasion below.