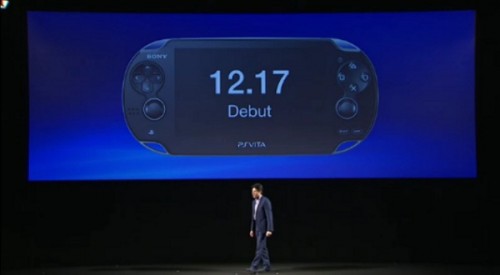 In a Pre-TGS conference, Sony has announced that the Playstation Vita will tour the Land of the Rising Sun, allowing potential buyers to try out the plethora of games that will be released in the coming months. The Vita will visit five cities starting November 19. The cities that the handheld will visit are Sapporo (Nov.19-20), Nagoya (Nov.26-27), Osaka (Dec. 3-4), Tokyo (Dec. 10-18) and Fukuoka (Dec. 19-20), with Tokyo having eight days of the handheld and during the launch day of December 17. Tokyo will also have several points of interest: Roppongi Hills, Parco department store in Shibuya, Takeshimaya plaza in Shinjuku, Yokohama station and the Sony Building in Ginza.
Of course, the tour would not be complete with games to play with. Games that will be featured in all cities include Ultimate Marvel vs. Capcom 3, Dynasty Warriors Next, New Little King Story, Army Corps of Hell, Virtua Tennis 4, Shinobido 2, Uncharted: Golden Abyss, Gravity Daze, Hot Shots Golf 6, Shin Kamaitachi no Yoru and Ridge Racer.
Roppongi Hills in Tokyo will be the biggest site of the tour with additional games playable, including Sumioni, Ragnarok Odyssey, Blazblue: Continuum Shift Extend, F1 2011, Asphalt Injection, Mahjong Fight Club, Lord of Apocalypse, Super Monkey Ball, Sawari Ma Kuru, Starstrike Delta, Reality Fighter, LittleBigPlanet, WipEout 2048, Monster Raider, Dream Club Zero Portable, Disgaea 3 Return, Katamari Damacy Novita, Tales of Innocence R, Dark Quest Alliance, and Michael Jackson: The Experience HD. I would suggest going to Roppongi Hills just for that collection of games that will be playable.
The Playstation Vita will also be released on December 23 for Hong Kong and Tawian, February 22, 2012 for North America, Europe, Middle East and Africa and December 23, 2012 for Australia and New Zealand.