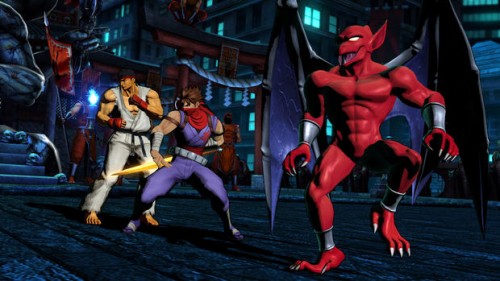 With Ultimate Marvel vs Capcom 3 being released this week, news on DLC shouldn't be far behind. However, Capcom now has no chance to announce it before anyone else. Two curious men decided to search through the files on the disk and discovered some locked costumes that will be DLC. Yes, they are on the disk already.
Anyway, what are these costumes? Well, the most interesting and the one which would make any fanboy or fangirls blood boil is the picture above. Yes, there is going to be a Megaman X costume for Zero. Is this compensation for the exclusion of the blue bomber himself? Maybe. But… if a costume is going to be added, wouldn't adding the blue bomber himself been much better? Oh well.
Also discovered were a Scarlet Spider costume for Spiderman, a Jon Talbain costume for Ammy and a Bishian costume for Arthur. Check them out in the gallery below. Ultimate Marvel vs Capcom 3 is released for the Playstation 3 and Xbox 360 this week, while the Playstation Vita version will be released in Japan on December 17 and in the West in 2012.