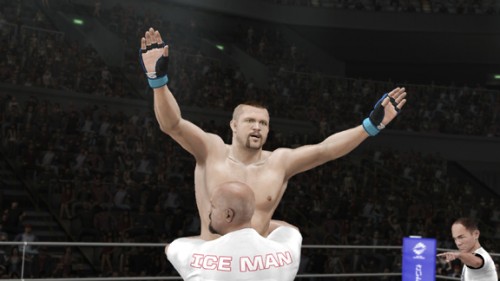 So the other day we gave you the regular roster list for THQ's UFC Undisputed 3, and now we have the confirmed Pride Roster, featuring some fighters already on the roster but many new ones as well.
This isn't just a simple switch from the octagon to a square ring as THQ have captured the brutality which Pride ensured, from soccer kicks to head stomps. The 33 fighters on the pride roster are:
Anderson Silva
Bob Sapp
Antonio Rogerio Nogueira
Antonio Rodrigo Nogueira
Dan Severn
Don Frye
Gary Goodridge
Gilbert Yvel
Heath Herring
Kevin Randleman
Mark Hunt
Mark Coleman
Mirko Crocop
Kazuhiro Nakamura
Mauricio Rua
Quinton Jackson
Rameau Sokoudjou
Vitor Belfort
Wanderlei Silva
Murilo Rua
Jens Pulver
Marcus Aurelio
Takanori Gomi
Chuck Liddell
Dan Henderson
Murilo Bustamante
Akihiro Gono
Carlos Newton
Denis Kang
Paulo Filho
Phil Baroni
Royce Gracie
Ryo Chonan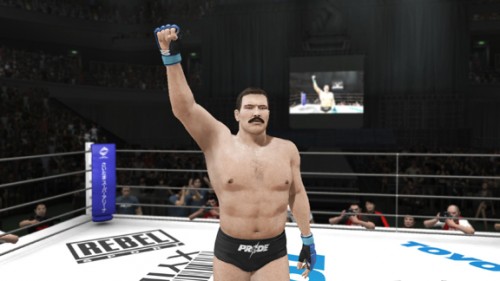 The UFC Undisputed 3 release date has been pushed to February 14th 2012.