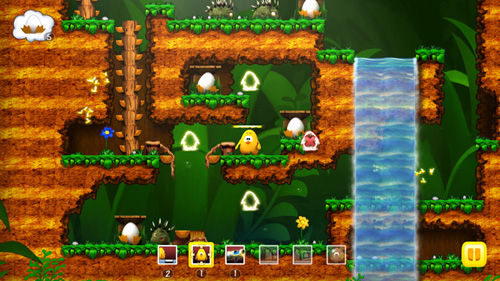 Toki Tori, a puzzle game developed by Playlogic Games B.V. and published by Two Tribes, have announced that the game is now available in the European Playstation Store for the Playstation 3. The title will be priced at £6.29 in the United Kingdom and €7.99 for the rest of Europe. For other territories that don't carry either currencies, then you would learn the price when you decide to purchase the game.
Toki Tori follows the character of Toki Tori through a plethora of levels over four worlds, collecting eggs as he goes. In order to pass all of your enemies, Toki Tori will have his own arsenal of different items and weapons including the infamous Telewarp, InstantRock and Slug Sucker! If you are a Playstation Plus member, then Two Tribes is offering the game with a 25% discount between the 16th and 22nd of November! A trial version is also available.
There is also a launch trailer, which you can watch below.