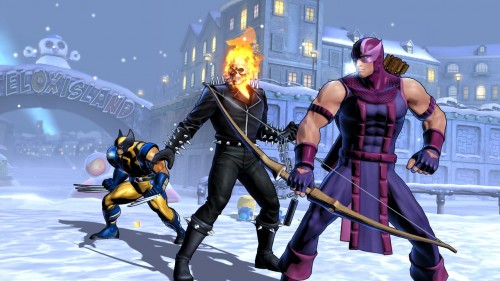 After Ultimate Marvel vs Capcom was announced for the Playstation Vita (a launch title no less), I did wonder whether the Vita's touch controls will be implemented in the game. Well, according to Japanese retailer Game Star, touch controls will feature in the game, alongside some of Vita other features.
The retailer makes the note on the product page. It notes that touch controls will be available for attacking the opposition. This is no surprise as it may bring in the more casual player and help them ease into the regular controls. Reality Fighters, another fighting game for the Playstation Vita, will also have touch controls for that reason, confirmed via an interview here on Capsule Computers.
Ultimate Marvel vs Capcom 3 will be released on the Playstation Vita on December 17, the launch day of the handheld console.