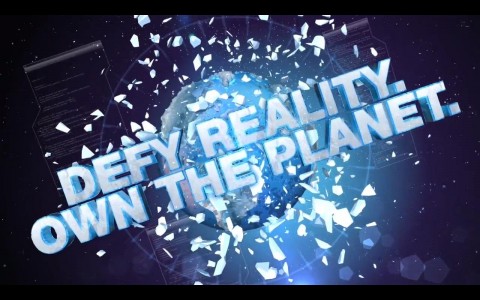 EA Sports unveils the third and final installment video for SSX's Massive World. SSX Creative Director Todd Batty and Environment Art Director Geoff Coates describe the intrinsic design for its varied environments. Whether you are snowboarding down the volcanic slopes in Africa or avoiding deadly drop-offs in the Alps, SSX will engulf you in inescapable beauty.
While exploring the frozen slopes of an Mt. Kilimanjaro, your only light source is an attached head lamp and the glow of bubbling magma. The excitement soon becomes very real as the darkness envelopes the screen.
If grinding down powerlines gets your blood pumping, the Rockies will be a definite joyride. Additional to powerlines players will also be able to coast on the ruins of abandoned trains. With a challenge course aptly named "Trees", you will have to avoid smashing into the abundant Douglas Firs.
The third description covers the Alps. Old trainrails and expansive bridges cover the vast landscape. With half-buried houses, you are left to wonder why people would make a chairlift up these mountainsides.
SSX Massive World will be made available on February 16, 2012 in Australia as well as February 17, 2012 in New Zealand and Europe. North America will receive an earlier release on February 14. Get ready for the joyride of your life.