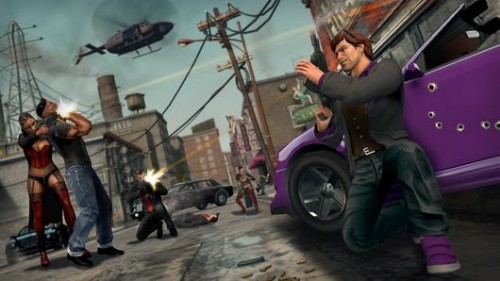 Prepare to get insane as Saints Row: The Third hits shelves today! Rejoin the Saints as they assert their dominance as a internationally iconic, criminal media empire. Lock horns with the new enemy gangs: The Deckers, The Morningstar, and The Luchadores.
The launch trailer, which you can watch down below, is possibly the most tame of all the trailers put out so far. Perhaps an attempt to lull you into a false sense of normality before you go out and get the game and lose all sense of reality.
Saints Row: The Third is out now for PS3, Xbox 360, and PC. Check out the trailer and let us know what you're most excited about doing when you get the game!