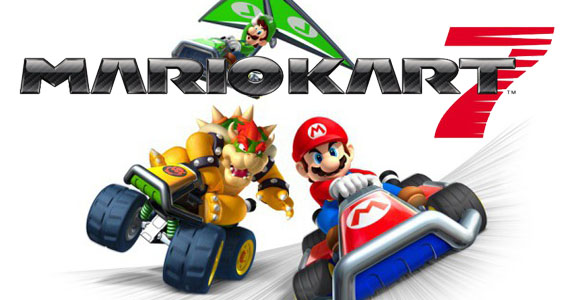 Nintendo of America are stepping up the Mario Kart 7 marketing campaign, taking the rather awesome route of actually getting some completely custom, functional Mario Karts built. A phone call came in to the CEO of custom car builders West Coast Customs with what begun as a fairly standard request…
"I need a machine that can do 0 to 60 in less than five seconds."
…
"Underwater,"
This was Reggis Fils-Aime on the end of the line, ordering up a couple of real life Mario style karts to celebrate the release of Mario Kart 7. Why underwater? Well in case you haven't been following the game, this is the first Mario Kart title that will allow players to customise their vehicles, adding on enhancements to take to the skies or dive under the waves and choosing their own chassis and tyres.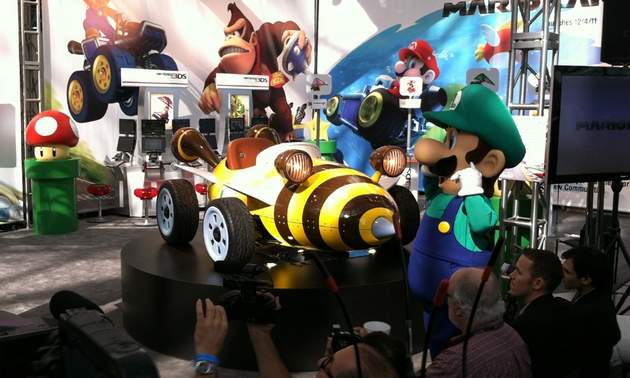 The two karts produced can reach speeds of 35mph, so that naught to sixty figure might not have been possible, but looking at these things, who cares? Just think of all the potential for freaking people out as you drive by dressed as Mario, flinging banana peels as you go.
The Bumble V is Luigi's vehicle of choice, whereas Mario gets a slightly more traditional kart – allbeit with added hang glider. Nintendo are yet to announce how these two unique pieces of Mario memorabillia will be given away, but come December some lucky fans will find themselves in need of some more garage space.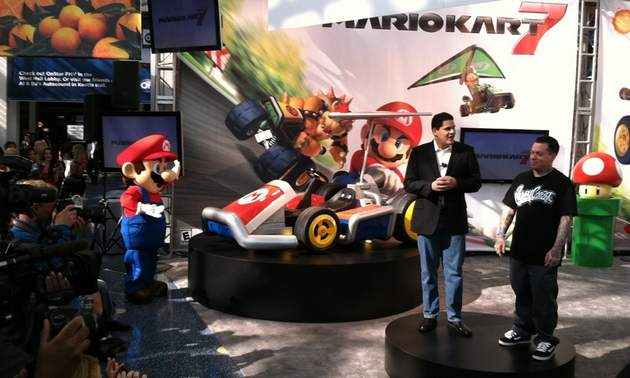 Source: Autoweek