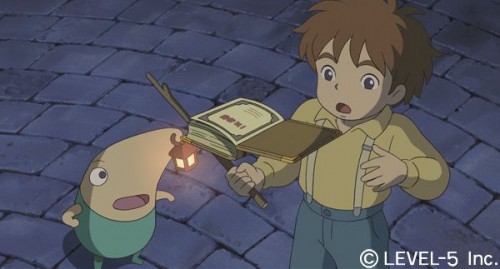 In what is considered a shock to the world, Call of Duty: Modern Warfare 3 has beaten all-comers in the latest charts from Japan this week. A subbed version of the game was released this week. Published by RPG giants Square Enix (yeah, Activsion licensed the release in Japan), the popular first person shooter sold 179,000 units for the Playstation 3 alone. It has beaten Level-5's Playstation 3 version of Ni No Kuni by quite a distance, with Oliver's adventure only having 65,000 units sold, placing third on the charts. Second on the charts was One Piece Gigant Battle 2 for the Nintendo DS, which sold 120,000 units.
Media Create, however, have come out with figures on the percentage of retail stock sold on each of those games and they don't look impressive for both Ni No Kuni and One Piece Gigant Battle 2. For Ni No Kuni, those 65,000 units only represent 40% of stock. That is very disappointing, considering that Level-5 is big in Japan. For One Piece, those sales only represent 45% of stock shipped. Modern Warfare 3 sold 75% of its stock.
Now, if there was massive media hype for Modern Warfare 3 in Japan, then it may have contributed to the weaker sales of what should have been the two biggest Japanese releases. However, this might be just one of those instances where the Western game is more popular than those from their home country. Call of Duty has seen six figured sales for the last few years. However, first person shooters are no where near as popular in Japan than in the West, where the market is flooded with that particular genre. Hopefully the lower than expected sales don't de-rail the plans for the Western release.