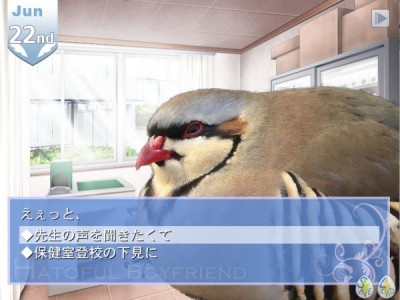 A couple months back we reported on what is without a doubt the most bizarre visual novel to come out of Japan. That is unless you count the ones with tentacle rape, but that's a whole other story.
So for those you who were interested in Hatoful Boyfriend, a game that allows you to do romantic things with a variety of birds who seem to inhabit your all bird school, but you couldn't understand Japanese – well now an English patch has been released for the infamous visual novel.
That's right, you can now date and potentially take to bed a flock of birds with Hatoful Boyfriend in English. You can get the English patch here. So what does everyone think? Look's like Skyrim will be quaking in it's boots come Game of the Year time.