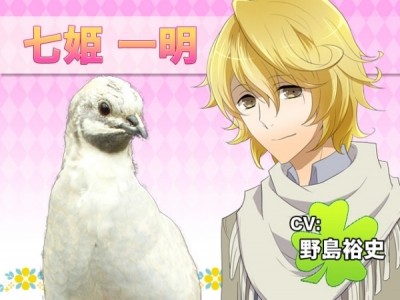 There is a cultural phenomenom in Japan known as visual novels. They are a genre of video game which is largely text based and tells a story with imagery along-side words. A very popular sub-genre of visual novels is romance. That is where Hatoful Boyfriend (or Heartful Boyfriend) comes in.
Hatoful Boyfriend is a romance visual novel, setting a precedent in visual novel wierdness. You play as a girl looking for love after transferring to a new school. What's that? You want to know what school you transfer to? Oh, well it's none other than The St. PidgeoNation's Institute!
In case you didn't realise from the images, this is indeed a game in which you must romance pidgeons. As crazy as it sounds, yes pidgeons are now potential love interests, for humans. Well at least in the crazy world of Hatoful Boyfriend.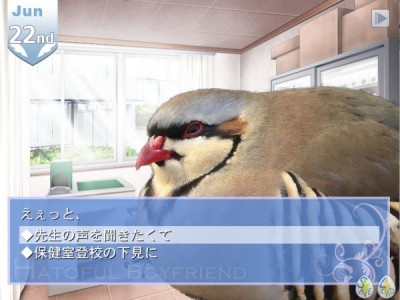 The game allows you to play through an in depth story featuring many alternate endings (each featuring a different eventual pidgeon partner). Unfortunately as of posting, only a japanese version of the game exists. So unless you can read Japanese, you're going to have a hard time seducing your favourite pidgeon (I personally like Shu, who is pictured above).
For those who are interested in checking Hatoful Boyfriend out, it is available for free download on it's official website here.
Leave a comment below letting us know what you think of this beautiful story of love between a girl and her pidgeons.