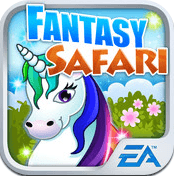 EA Mobile's latest Freemium app has hit the store, Fantasy Safari. Fantasy Safari allows players to create and customise a park full of fantasy creatures with 40 different types to choose from such as dragons, unicorns and phoenixes. It's kind of like the animal side of Farmville has been hit with the magic stick.
If you treat your park well it can be grown, increasing the earnings you make from it. Plus, there's also a whole bunch of decorations you can use to make it all snazzy, so if you're into the fantasy and like the Farmville, grow-your-own-business type games then this will be perfect for you!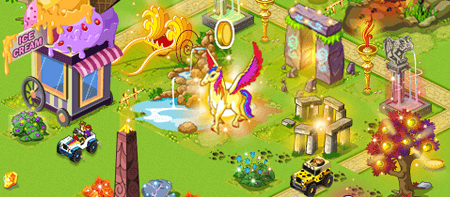 Fantasy Safari is available on iPhone, iTouch and iPad. Grab it HERE for FREE!