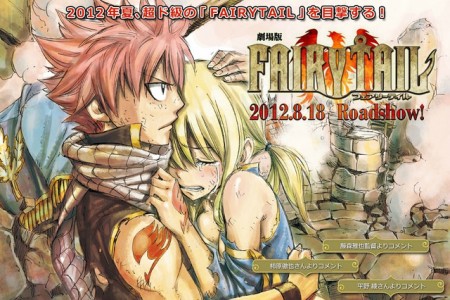 We previously revealed that a Fairy Tail feature-length film would be released in 2012. It has now been confirmed that said film is to be released on the 18th of August, 2012 across Japan.
No other details of the film have currently been revealed, however a promotional poster has made it's way online and can be viewed above. Judging from the image it seems that the film may tell a story related to Lucy as she appears to be crying in Natsu's arms. But that is all speculations for now.
What do you think of the upcoming Fairy Tail movie? What do you think it will be about? Let us know in the shoutbox and comments section.