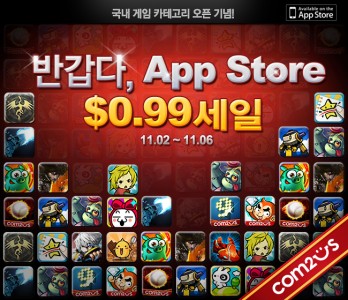 Com2Us are a popular iOS developer, who you may have heard of from such iOS classics as Piggy Adventure and Tiny Farm. Today Com2Us have a lot to celebrate. Being a iOS developer based in Seoul, South Korea, Com2Us have been unable to release their software throughout their homeland due to South Korea not having it's own app store.
That is, until now. An app store is now available in Korea and Com2Us will be celebrating it's release "discount style." All their titles besides those that are for free have been discounted down to a 99 cents for the next 5 days, worldwide.
So if you have been dying to get Piggy Adventure or one of Com2Us' other great titles, now would be the perfect time. You can check out all their great titles right here in the iTunes app store.