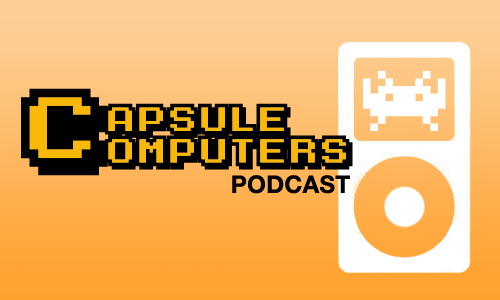 We talk about Sony forcing customers to use their memory cards in the Vita just to play a game, Nintendo allowing users to use the PC or a smartphone to access eShop content, the GAME Sydney Convention and what pop culture properties we'd like to see made into a game.
Cast: Alexis Ayala, Dustin Spencer, Luke Halliday and Michael Irving
Music by Bright Primate, a Boy and his SID and Chupathingy
Thanks for listening and let us know what you think!
• Subscribe to our iTunes Channel
Subscribe to our iTunes Podcast Channel
• Subscribe to Podcast RSS Feed
• Download The Show M4A
Download the Episode here – (right click save as)
Check out our new enhanced M4A shows with selectable chapters, changing artwork and links to all the stories right from your player!
• Download show directly from iTunes
All music for this podcast, by Bright Primate, a Boy and his SID and Chupathingy
Send all your video game or podcast questions, hints, suggestions and feedback to podcast@capsulecomputers.com
Stories covered in this podcast:
Nintendo eShop Coming to PC and Smartphones
Kinect Voice Control Coming to Oz
PS Vita Memory Card Requirement
Win Big with Capsule Computers Cube Points!
Thanks for listening. Copyright Capsule Computers Pty Ltd – All Rights Reserved