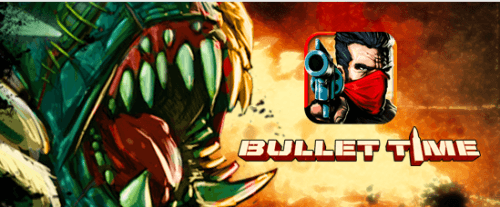 Bullet Time HD has made its debut on iTunes, kicking off the epic action adventure app. With an awesome storyline already in place and two more campaigns promised this app is sure to be a great get, especially since it's free!
Play as John Irish as he braves the post-apocalyptic world to try and save his family from the mutants who are rabid and hungry for human flesh. Take on a range of different mutants, from the grunts to the big bosses, and do so with awesome customisable gear and dual-stick action.
With GameCenter capabilities, you can compare your mutant slaying scores and try to reach the top of the leaderboard with your unique John Irish. I know I'll be giving him some interesting gear choices, what about you guys?
Bullet Time HD is available NOW on the iPhone, iPad and iTouch for FREE – Available Here
Keep an eye on the site for a review, coming soon!