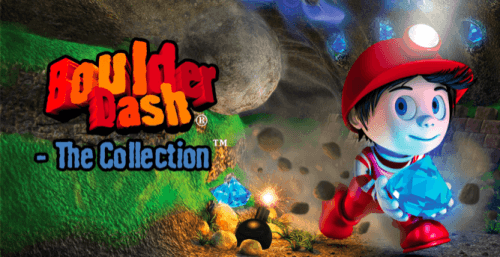 Boulder Dash volume 1 has been released as part of Boulder Dash – The Collection. Featuring all of the original graphics, musics and sounds, Rockford returns with all sixteen caves and four bonus intermissions. Held up as one of the best Atari 400/800 and Commodore 64 games ever made, it'd really be an awesome edition to your Android.
To celebrate the release the price of Boulder Dash – The Collection has dropped in price from $3.99 to 99c for the next 5,000 sold, so make sure you get in quick! The price also includes Boulder Dash – M.E. Volume 2 from 2005.
Boulder Dash Volume 1 is the latest of five packs released as part of the Collection developed by InstantCom. There are five difficulty levels in the pack and they can also choose to practice without the pressure of the game clock by selecting Zen Mode.
Check out the trailer from the original Boulder Dash below!
Make sure to grab your copy of Boulder Dash – The Collection from the Android market for the temporary price of 99c! – Available here