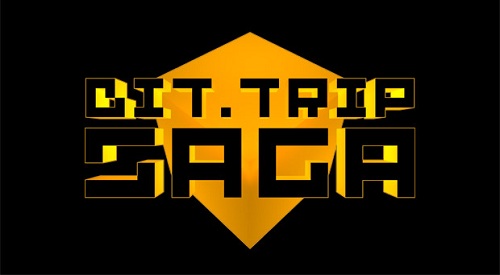 Rising Star Games has today announced the signing of two new Gaijin Games titles, BIT.TRIP COMPLETE and BIT.TRIP SAGA.
Both COMPLETE and SAGA offer an amazing collection of six celebrated indie BIT.TRIP games, and will be available to buy in Q1, 2012, on platforms Nintendo Wii and 3DS.
The six games featured:
BIT.TRIP BEAT marks the beginning of CommanderVideo's epic journey
BIT.TRIP CORE is the second instalment in CommanderVideo's soul quest
BIT.TRIP VOID continues CommanderVideo's epic journey
BIT.TRIP Runner marks the first fully character-based adventure for CommanderVideo
BIT.TRIP FATE is the penultimate chapter in the six-part BIT.TRIP series and will leave you wondering what's next
The BIT.TRIP series comes full circle with BIT.TRIP FLUX, CommanderVideo's final adventure
All that's left to say is thank you, Rising Star Games. Bringing this excellent compilation to European soil is much appreciated and will hopefully open up the games to a new audience who haven't downloaded any of the titles digitally.