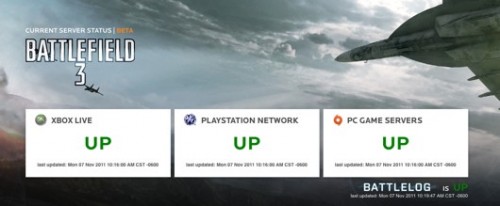 After Battlefield 3 launched the servers were hammered and many people could not play the game's multiplayer. Things seem to have settled down for now, but if you ever have trouble in the future, EA has just launched a new website that shows the servers status for each platform. You can check it out here. This page updates every 60 seconds and reveals whether the servers are up or down. Hopefully they continue to stay up with no problems.
If the server is UP and you are still having problems , then you may want to consider checking your ports or contacting EA support.
Have you expereience any server issues while Battlefield 3 or is everything peachy?