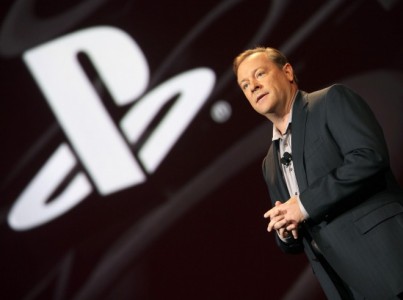 On Friday, Sony Computer Entertainment America's president Jack Tretton took some time from his busy schedule to talk to the Arizona Daily Star. He was conducting a speech at the University of Arizona, where his son John attends, about the gaming industry. In this interview, he divulges into the Playstation Vita and the unfortunate breach of the Playstation Network over April and May this year.
The North American release of the Vita was asked and this is what Tretton had to say:
"We'll be announcing that shortly. You probably know it will be out before the holidays in Japan. It will be out in the first quarter in the States. It's something we're very excited about."
Now that is something noteworthy. Of course, common knowledge dictates that the Vita won't make an appearance in the West until the first quarter of 2012, missing the crucial holiday period. However, Tretton's revelation that we shall know the release "shortly" does raise my eyebrows. How long are we from that anticipated announcement? A week, two weeks, a month?
Anyway, he also talked about the download limit of the Vita, which was announced to be at 20MB, the same as Apple devices:
"That's probably based on the partner and the amount of data that they're going to allow to be fed based on the plan."
AT&T is the network partner of the Playstation Vita. So, according to Tretton, it will be up to them to decide what the 3G download limit will be… in North America at least.
What about PS3 connectivity? Tretton also answered a question on that after it was revealed that the Vita can act like the Wii U tablet controller:
"The relationship between the Vita and the PS3 is absolutely going to be intimate. That's something that we had hoped to do with the PlayStation Portable, but the power of the PlayStation Portable and the accessibility was limiting. With Vita, it's an absolutely symbiotic and natural relationship where conceivably you'll be able to build up your characters, play the game on Vita and then carry the process over to the PS3."
I would like to see what the PS3/Vita relationship can be achieved. Can RPG's use the Vita as a map or inventory screen? Racing games where the Vita can be a rear view mirror? All of this and more seems like a possibility.
Ok, Vita wasn't all that was talked about. The PSN breach was mentioned, apologising for what did happen but didn't really answer the question, which was how were the company manage to navigate out of the negativity of the press. Also mentioned was the PSN Pass, which will become a common sight of first party games.
Source: Arizona Daily Star