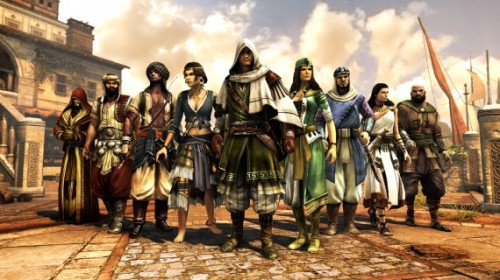 Ever thought to yourself, "Hey, I want to defend a tower in Assassin's Creed!" Well you are in luck. You can now play a tower defense like mode called "Den Defense" in the upcoming Assassin's Creed: Revelations.
The new game mode will challenge players to defend a "den" from invaders, in what looks to be a new spin on the classic tower defense genre. This is one of those revelations that makes you wonder why you never thought about it yet when thinking about Assassin's Creed. It is seemingly a perfect fit for the series and it aims to push to game beyond any other game in the series thus far.
Ubisoft have released a trailer to promote the new tactical game mode which you can check out below.