EA has released some more Sims 3 Pets screenshot to appeal to the rabid Sims fans (of which I am a part). In the last round of screenshots the focus was on horses and dogs, however this time around the focus is on the feline persuasion.
These two shots show a cat man (in the place of a cat lady), and a cat looking up at a ghost with some but not a whole lot of terror in its eyes. Knowing cats it'd probably end up rubbing up against the ghost if the ghost offered it some catnip or something.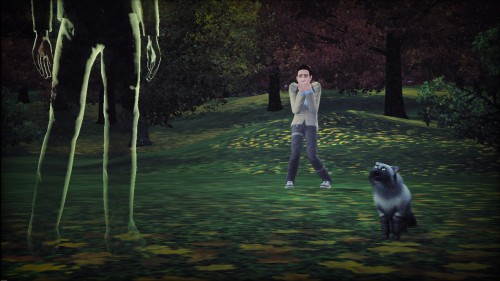 As time gets closer to the release date, we can come to expect more of these little sneak previews. Make sure to keep tuned to Capsule Computers to keep up to date on them!
The Sims 3 Pets will be coming out on Mac/PC, Xbox 360, PS3 and 3DS on October 20.