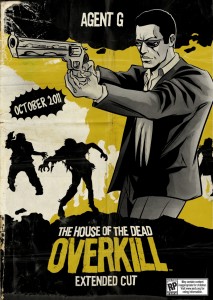 House of the Dead has decided to concentrate on their carnival for their new trailer for the House of the Dead: Overkill Extended Cut. The cheery voiceover announcer accompanying the trailer matches the same tone that most of the HoTD trailers have had, playing off the comedic contrast and irony. I've got to say, that's what really draws me to the franchise. It pokes all sorts of fun at itself and lets you have some good old fashioned zombie gore while it's at it.
Check out the trailer below advertising fun, rides, and zombies.
House of the Dead: OVERKILL Extended cut is exclusive to the PS3 (with Move compatibility) and is due for release on the 28th October 2011 in Australia/Europe and 25th October 2011 in the US.