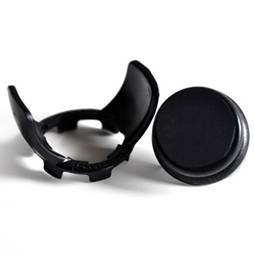 KontrolFreek's latest controller accessory, the Speed Freek APEX, has just been released into the market. The accessory is aimed towards Forza Motorsport 4 but can also be used for almost all other racing games.
The "U" Shaped attachment prevents thumbs from slipping off when making those sharp turns, and allows for precision steering and accurate controlling of your car.
You can purchase it online for around $10. To check out our review of the Speed Freek APEX click here.