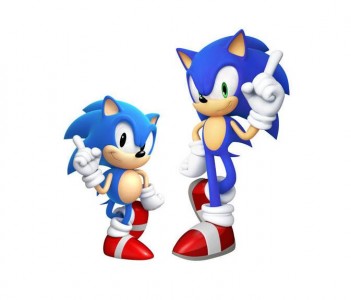 Celebrating 20 years of Sonic gaming, Sonic Generations will be a fun-filled game that incorporates old levels and even a younger Sonic. A new evil is hiding behind the scenes creating time holes. Sending both Sonic and friends back in time, you must find the true reason behind all of the chaos.
Sonic Generations dishes out some hardcore boss battles including some of our favorite enemies such as Dr. Eggman and Metal Sonic. Not too mention our legendary antagonists, Shadow and Silver, have returned to stop us in our tracks.
Enjoy the interesting cinematic and partial gameplay in the Sonic Generations's boss trailer below. Check out SEGA's website for more information: (HERE).
>>>> SEGA Articles <<<<