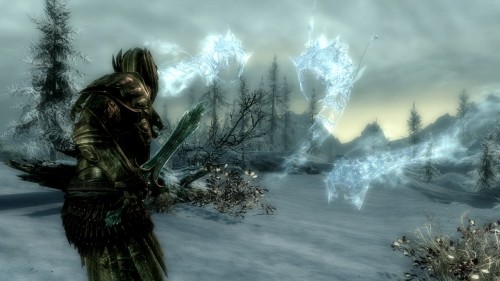 With The Elder Scrolls V: Skyrim's release date growing closer and closer, there are still a few things which have yet been unanswered about what fans could expect this time around. Mainly, one of those things is the way that enemies will end up scaling to the way that the player levels up. In past Elder Scrolls titles, enemies scaled in level to the character, often meaning a weak rat could still pose a threat.
However Todd Howard, director of Skyrim, let slip to PC Gamer that enemies in Skyrim will be " a lot more like Fallout 3, where as you level up you are going to see harder things, but the easier things stay around as well" and if you happen to "run into the weaker stuff you'll just decimate it."
He also revealed that conversations with NPCs will focus more on the way they were in Fallout 3, with players able to have specific conversations with specific people rather than completely random such as before.