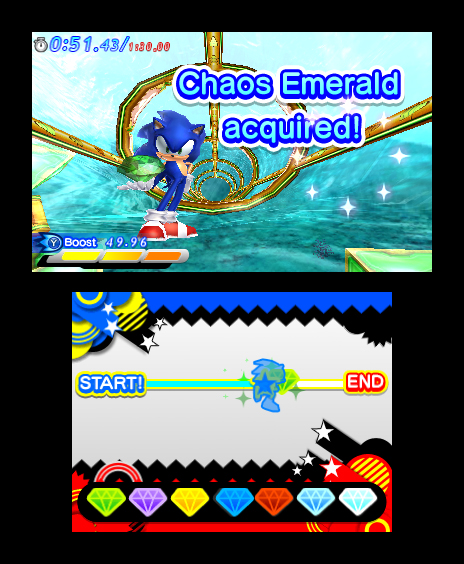 SEGA has revealed 4 new titles that will be coming to the Nintendo 3DS system.
First up is Shinobi. In addition to including the original game, this 3DS version will include Street Pass and achievements. It will release in Europe on November 11th 2011 and on November 15th in North America.
Next, "Sonic Generations allows fans to play as both Classic and Modern Sonic across a range of iconic and memorable levels – all re-imagined for a completely new experience." Sonic Generations flaunches on November 22nd in North America and November 25th in Europe.
CRUSH 3D is also coming to the 3DS. Featuring the the brain teasing puzzles common in the series, CRUSH 3D has been redesigned for the system and will launch in the USA on January 10 and in Europe on the 13. You must "help Danny solve brain-teasing puzzles by 'crushing' your way from a 2-dimensional to a 3-dimensional world and back again with the touch of a button."
Finally, Mario & Sonic at the London 2012 Olympic Games will be launching February 10 in Europe and on February 14 in the USA for the 3DS console. Over 50 events will be playable in the game.