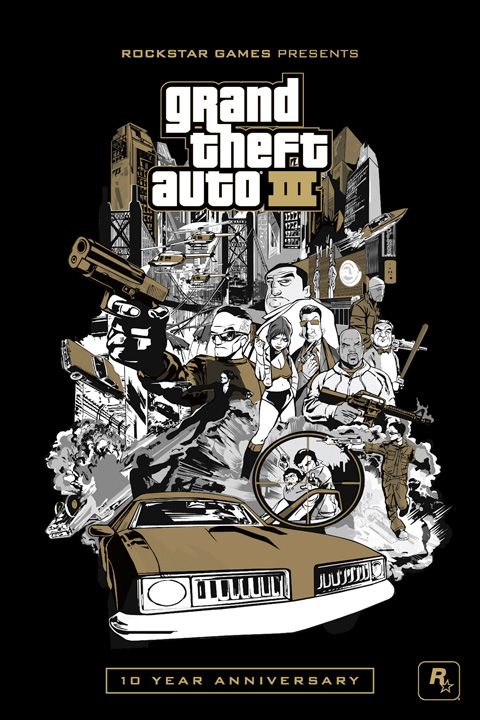 It was ten years ago this month that 'Grand Theft Auto III' single handily revolutionised the open-world genre, and the face of gaming itself. For the first time ever, Grand Theft Auto III allowed players to explore and wreaked havoc a full 3D, sprawling metropolis of Liberty City. To commemorate the game's 10th anniversary Rockstar Games have today announced that Grand Theft Auto III: 10th Anniversary Edition will be coming to select iOS and Android devices.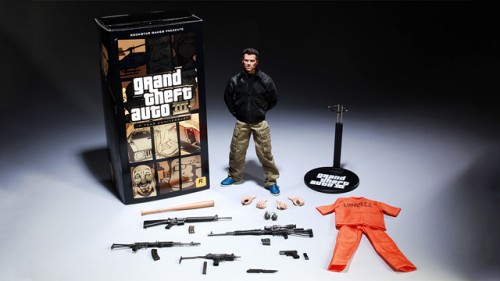 Rockstar Games is also set to releases a limited-edition 1:6 scale action figure of the mute protagonist Claude. The figurine comes dressed in the iconic cargo pants and a bomber jacket and can also support a Liberty City Prison-issued jumpsuit. An arsenal of classic weapons from Grand Theft Auto III: bat, knife, grenades, pistol, sniper rifle, and assault rifle, are of cause included.
Grand Theft Auto: 10th Anniversary Edition will be released later this year for mobile devices. In the meantime, pre-orders for the limited-edition Claude action figure can be made at the Rockstar Warehouse.
Supported Devices:
Apple iOS Devices: iPad 2, iPhone 4S
Android Phones: Droid X2, HTC Evo 2, LG Optimus 2X, Motorola Atrix, Samsung Galaxy S2
Android Tablets: Acer Iconia, Asus Eee Pad, Motorola Xoom, Samsung Galaxy Tab 10.1