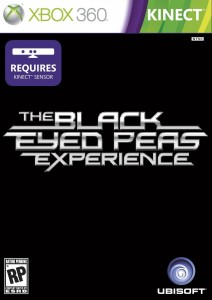 Ubisoft have released a new trailer for The Black Eyed Peas Experience – the new dancing game set to hit the block. From the trailer it's clear that they're really going to push this game as an 'Experience', not only are you going to be dancing along with the Black Eyed Peas, doing their choreography, but you'll know what it's like to be a Black Eyed Pea, travelling the world and being cheered at by millions of tiny audience members.
Of course, some of the stages on which you will join the Black Eyed Peas will not be the usual for the group, but that's all part of the fun gaming experience. Not only will the soundtrack be made up of their fun, catchy beats but you get to rub shoulders with simulations of Fergie, will.i.am and those other two guys (I kid, Taboo and apl.de.ap, you guys are awesome too).
Check out the trailer below, are the sweet moves and crazy dance floors dazzling you? Or are you waiting for the alternative rock version where you get to fling your hair around, drink beer and make moody insightful comments about commercialism?
The Black Eyed Peas Experience is coming out on Xbox 360 Kinect and Wii on November 10, 2011.