November's rolling around, which means a new batch of SBS DVDs are also slated for release. We've outlined our pick of the bunch below.
Freedom Riders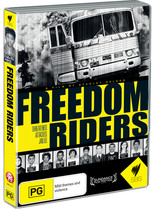 In 1961, a group of human rights activists, both black and white, began a perilous journey across America's 'Deep South'. An area marred by racial tension and violence, many of the 400 activists were often attacked or imprisoned, and the first 'freedom bus' they rode in was burnt by the Ku Klux Klan. Petitioning a distant and pre-occupied President Kennedy, the freedom riders were attempting to get the government to sit up and take notice of their constitutional rights – the fact that they too were people, who did not need to be segregated from others they lived alongside. An uplifting journey of resilience and determination, FREEDOM RIDERS is an inspirational look at America's all-too-recent history.
FREEDOM RIDERS recently picked up a suite of prestigious Creative Emmy® Awards – including 'Exceptional Merit', 'Writing' and 'Picture Editing' in the non-fiction category.
Release date: 2nd November 2011
Wilfred Boxed Set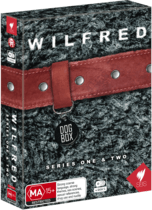 Winner of three AFI awards, and recently remade for the U.S., both seasons of this hugely popular cult Aussie series about the dysfunctional love triangle between a boy, a girl and a dog who thinks he's a person is collected for the first time in this 'Dog Box'.
Release date: 2nd November 2011
East West 101 Boxed Set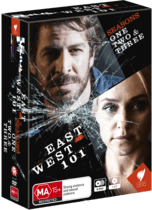 With too many local and international awards to count, EAST WEST 101 is the finest crime drama to come out of this country in a long time. Led by a stellar Australian cast, including Don Hany and Susie Porter, and based on the experiences of real-life detectives, this is a fast-paced, gritty series, now packaged up with all three seasons – perfect as a Christmas present for both the uninitiated and diehard fans of the show.
Release date: 2nd November 2011
The Pipe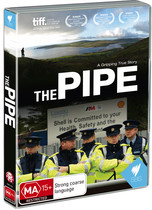 In the tiny community of Rossport in Mayo, Ireland, five locals spent over three months in jail in 2005, after protesting a gas pipeline that was to cut through the land they and their families have lived on for generations. In doing so, members of this little town took on not only the Irish State, but the might of Shell Oil international.
Documenting a town ripped apart by fractured loyalties and tensions, this tale sounds like a dramatic novel – and yet it is a true story. Compulsory viewing for anyone with an interest in the environment, this is an issue that our world is increasingly seeing – livelihoods and precious land threatened by the interests of big industry.
Release date: 2nd November 2011