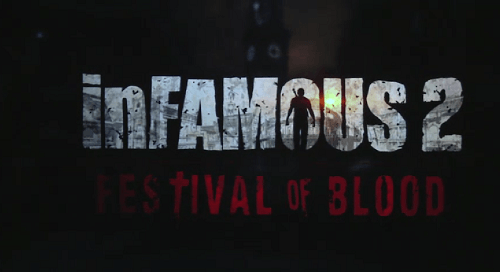 Sucker Punch Productions have presented their own little present to the public, inFAMOUS: Festival of Blood, available now for download from the PlayStation Store for $15.95 AU.
Cole MacGrath is back, and this time it's for an awesome, bloody stand. New Marais' most powerful vampire, the aptly named, Bloody Mary has bitten Cole and infected the masses of New Marais. Cole has to work against the clock to save himself and New Marais, having only one night to do so. He seems to have his work cut out for him, and personally, I'm keen to see how he deals with it.
The city of New Marais is recreated with the vampire infection, both the population and the city itself. But don't worry Cole isn't going in empty-handed, he's got a great array of new superpowers to help him out.
inFAMOUS: Festival of Blood is PlayStation Move compatible and doesn't actually require you to own a copy of inFAMOUS 2.
Check out the kickass trailer below. What do you guys think? Is it an awesome new addition or are vampires taking over way too many things?