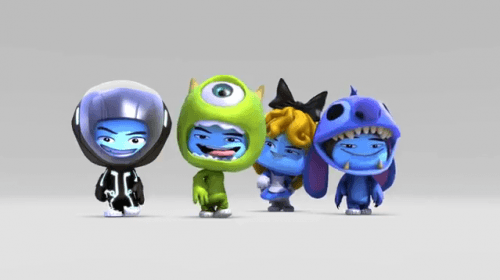 Disney Universe releases today for Xbox 360, Wii, PS3 and PC, courtesy of Disney Interactive. It brings together characters and worlds from Disney's catalogue of live-action and animated films in an action-platformer.
Several select retailers are offering purchase incentive programs that will provide consumers with additional exclusive characters, such as Cinderella and Peter Pan, to download into their game. The game will also be expanding post-launch with new downloadable content, including worlds, costumes, and more available for download.
Available in November, the first downloadable content will be the "Disney Villains Costume Pack" with five new character costumes based on Cruella de Vil (101 Dalmations), Hades (Hercules), Maleficent (Sleeping Beauty), The Evil Queen (Snow White & The Seven Dwarfs) and Ursula (The Little Mermaid), adding to the selection on offer out of the box, which includes Sam Flynn, Quorra and Clu (TRON), Baloo (The Jungle Book), Ariel (The Little Mermaid), Sulley (Monsters, Inc.), Nemo (Finding Nemo) and everyone's favorite fairy, Tinker Bell (Peter Pan).