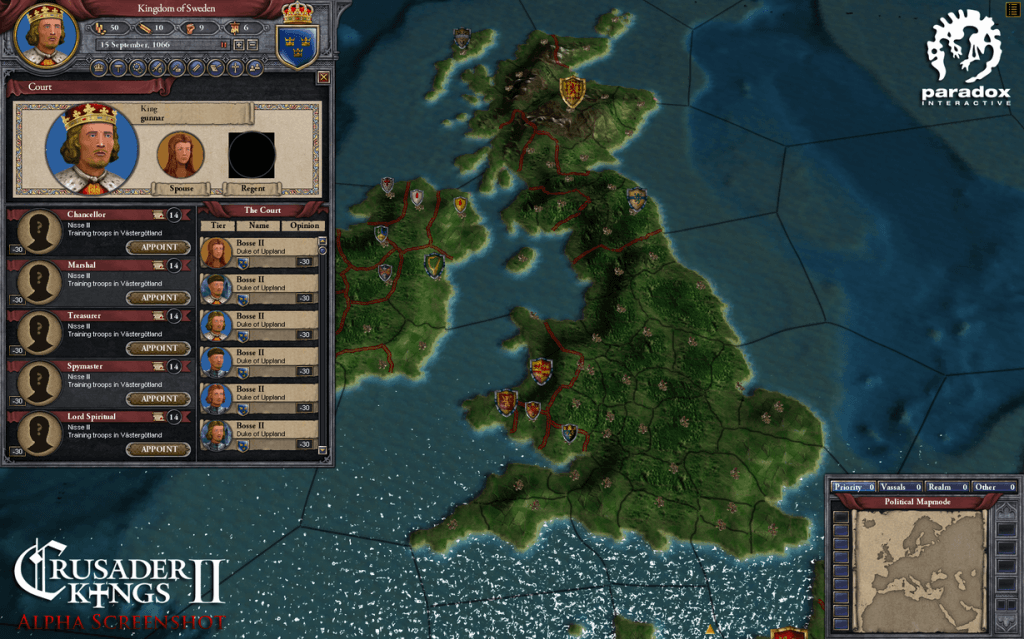 Have you ever dreamt of your family living in aristocracy in medieval past? Have you ever imagined coming from a long line of conquerors striking fear in the hearts of people across Europe? Have you ever envisioned your name being immortalised in gaming history? Paradox Interactive is giving you the opportunity to have just that, or at least something similar! Through a contest for their upcoming strategy game, Crusader Kings II, to be released on PC early 2012, you will get a chance for your name to be included as one of the dynasties in the game!
The contest:

Tell us the story of your family name – true or false – it's up to you! What needs to be included are the following: Your family name, its origin and the story behind it!

Submit your entry by October 31th to be in with a chance of immortality in Crusader Kings II. 
CLICK HERE to submit your entry.
For more information on Crusade Kings II, visit http://www.crusaderkings.com/
For more PC news, CLICK HERE