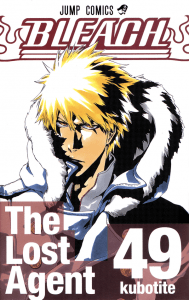 Crunchyroll have begun promoting the upcoming Bleach story-arc titled the "Lost Substitute Soul Reaper" Arc or "Lost Agent" Arc for short.
They have released a promotional trailer for the "Lost Agent" Arc which can be viewed below.
This new arc, follows on from the previous filler story-arc and will feature Ichigo Kurosaki trying to live his life after having lost his Soul Reaper abilities after sacrificing them with his "Final Getsuga Tenshou" move.
Check out the preview trailer below for a hint of what's to come. Be sure to let us know what you think in the shoutbox or comments section.