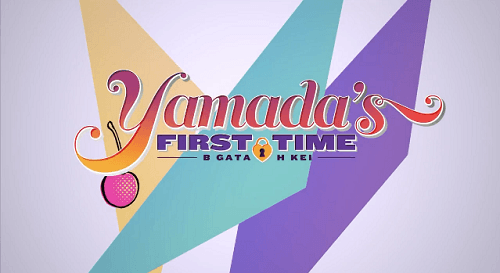 A few months ago FUNimation announced that they had acquired the rights to distribute B Gata H Kei in North America and provide an English Dub for the series. At the time of localization they also revealed that they would be changing the name of the show to Yamada's First Time, but they did not reveal who would be providing the English voices for the characters. Until now that is.
The cast of main characters voice actors is as follows:
Yamada – Brittney Karbowski
Yamada's Eros Deity – Alexis Tipton
Kosuda – Scott Freeman
Kosuda's Eros Deity – Greg Ayres
Miyano – Jad Saxton
Miyano's Eros Deity – Caitlin Glass
Kanejo – Kristi Kang
Takeshita – Cherami Leigh
Chika – Emerick Jade
Also released was a trailer for the English dub which can be seen below. The trailer highlights a little bit about the story, where Yamada dreams of having 100 casual sex friends but is still a virgin herself, expect to see lots of comedy as Yamda tries and often fails in her attempts to flirt with her main target Kosuda.