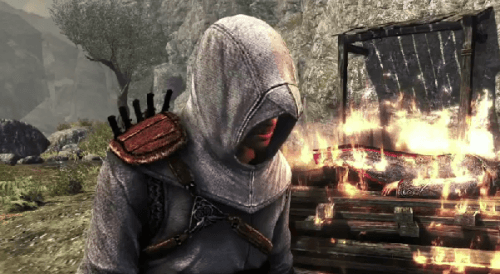 A new and very revealing trailer for Assassin's Creed: Revelations, has made its way online. The trailer goes under the title "No Mercy". It the latest in a long line of Assassin's Creed: Revelations trailers, this time with more dubstep, slow-motion killing and jumping off buildings.
So if you can't get enough of the creed, there is enough assassinations backed up by some music with heavy distortion, to satisfy your latent insatiable blood lust. So what are you waiting for? Jump in the animus and check out the trailer below.
You can get in on the action with Assassin's Creed: Revelations on November 15th, 2011 when it dives from a tall building into stores nation-wide. Be sure to let us know what you think of the "No Mercy" trailer in shoutbox and comments section.