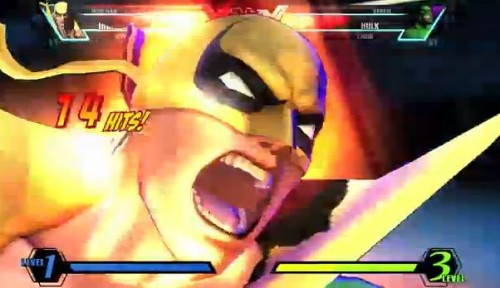 After the recent reveal for both Iron Fist and Vergil in UMvC23 at TGS, Capcom have now released two brand new trailer showing Danny Thomas and Dante's half-demon kin in action.
In the first clip, we see Vergil using the Yamato to tear up the likes of Doctor Doom, She-Hulk, and Sentinel. Now from the looks of it, this new addition will use his speed techniques to conquer opponents, so he should come in handy for making quick work of the larger foes on the roster. At the end of the trailer, we also get a first look at Vergil's Ultimate special, which has him summoning energy swords to deliver one devastating finish.
On the Marvel side, we see Iron Fist taking on his own trio of opponents with his blend powerful chi energy and martial arts skills. Iron Fist looks to focus on more close range combat compared to Vergil, but that isn't a bad thing as this character can tie up the opponent in one incredible combo if utilized correctly.
Check out both trailers below and stay tuned to more TGS coverage as Capcom are sure to be throwing out more news for Ultimate Marvel vs Capcom 3 and all of their upcoming titles.
[pro-player]http://www.youtube.com/watch?v=pXXqIkOgMCQ[/pro-player]