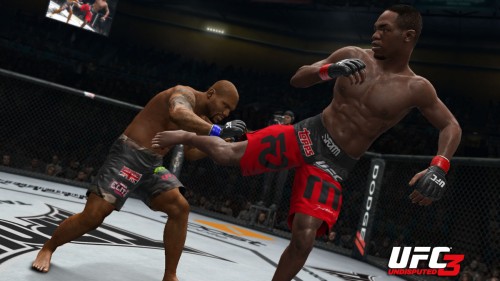 The polls are now open to vote for which of the five athletes you want to appear on the cover. In case you missed it, click here to view the cover star candidates. .
THQ are now releasing promo videos for each athlete to showcase their talents. So far they've released one for Anderson Silva and Cain Velasquez, with the other three set to be up in the next few days.
Also, if you're over 21 and living in the States or Canada you can go into the running to win a UFC trip to Las Vegas, so even more reason to vote now.
The Anderson Silva video is below, you can find Velasquez's on the UFCTHQ YouTube channel and keep checking back there to see the other ones.
UFC Undisputed 3 will be out in January 2012 and we'll have some more juicy details on the game in a few weeks time, but for now, go forth and click here to vote!.