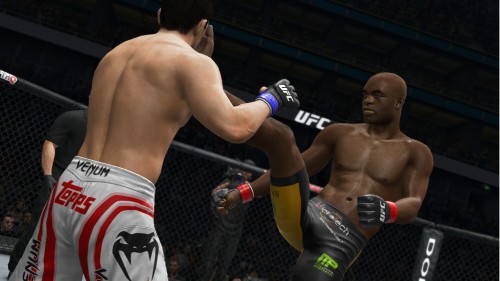 THQ have followed suit with their WWE title and have left the decision for the cover athlete up to us gamers. Fans can choose from one of the following five UFC athletes:
Lightweight Champion Frankie Edgar
Welterweight Champion Georges St. Pierre
Middleweight Champion Anderson Silva
Light Heavyweight Champion Jon Jones
Heavyweight Champion Cain Velasquez
"We are excited to let fans choose the cover athlete for UFC Undisputed 3. Frankie, Georges, Anderson, Jon, and Cain are five of the most popular athletes in our sport and each wants to be on the cover. We love making our fans a part of the process and we'll leave this one up to them." Said UFC President Dana White.
Keep an eye out for when the polls open and go forth and vote for your favourite fighter! UFC Undisputed 3 will be out early January next year and hopefully we'll have the full roster of athletes for you in the next few weeks.