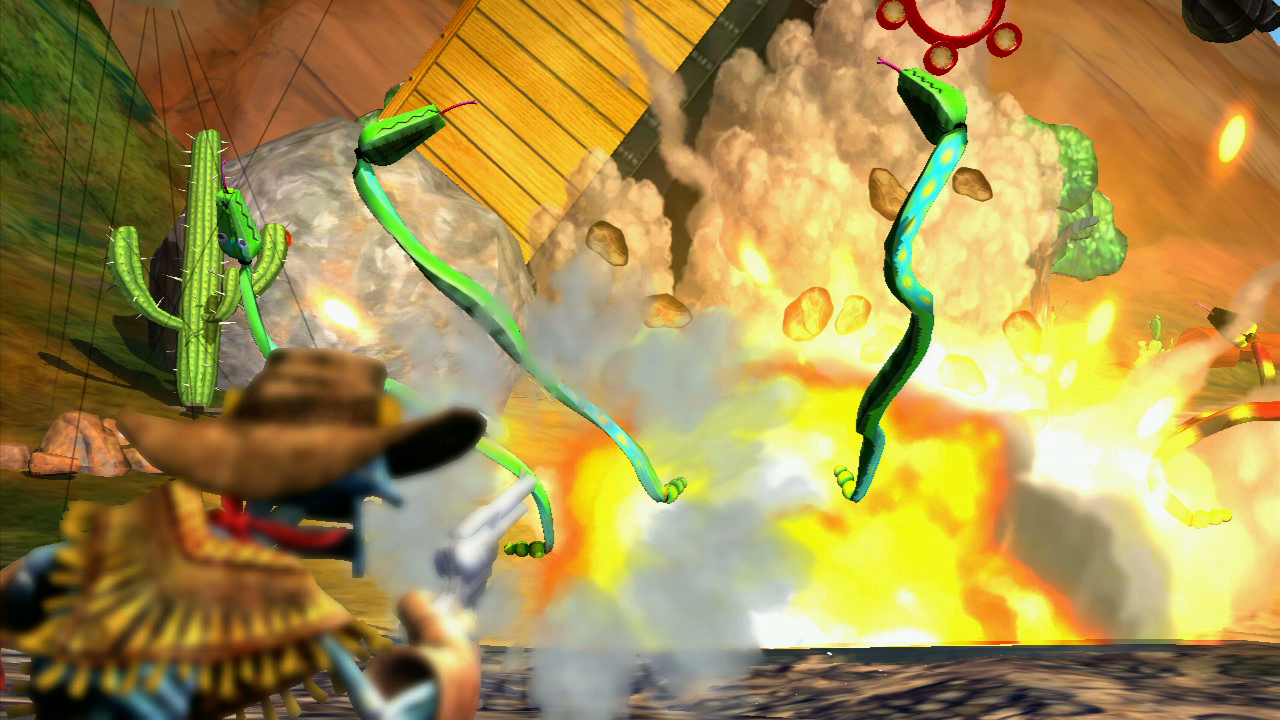 Twisted Pixel games are truly synonymous with creativity and originality, even the name of the studio screams chaos and fun. So it should come as no surprise that they would come up with something quirky, innovative and amazingly addictive for Microsoft's Kinect. Enter "The Gunstringer", and its main character, the weird and wonderful, fiery gun-toting Marionette, betrayed and buried alive by his former posse and now hell bent on revenge.
Take control of the Marionette, who armed with his faithful pistol has only one focus; to track down his betrayers and bring the swift arm of his own home brand own justice against them, leaving them bullet ridden and lead filled on their own turf. Set across vast landscapes from the high desert to the demonic depths of the undead underworld, let nothing stand in your way on your quest for justice.
To celebrate this major release, Twisted Pixel have a few tricks up their sleeve, also offering a free downloadable add on pack entitled "The Wavy Tubeman Chronicles". Players take on the role of "the stranger" as they battle side by side Future Buddy and Future Vixen in full live action style of play.
Included within the retail package is also a free code for a full downloadable copy of Fruit Ninja Kinect all for the incredibly low price of $39.99, all readily available in stores.
Enjoy the trailer and make sure to check out more information at www.thegunstringer.com