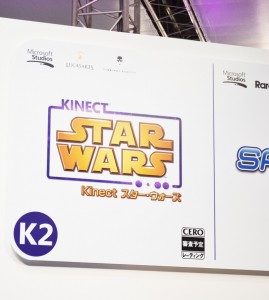 Only my second time playing Xbox Kinect, this was, originally sort of sceptical and never really enjoyed these sorts of games, I was. Abit different, star wars was, see the appeal and it plays like an arcade game almost, I can. Very sequence based as you can imagine, it is, the way to go with this, I personally think an interactive movie would be great, yeesssss.
Video of me attempting to be a jedi, below is, about half way through I start failing and the microsoft girl just jumps in and helps. The interesting part that is, I was sure kinect could do that not, she just jumps in no questions asked and it works. Other than that, overly great and its the same demo from e3 the game is not, maybe, been tweaked a little, is it. Apparently once it is released, need to say, you will "Lightsaber on" To start fighting, which sounds cool, but too bad it works not in Australia yet! For kinect star release date: TBA 2012, wars is. With you may the force be… Yeesssssss.
My light saber skills, leet they are, the video below showcases.