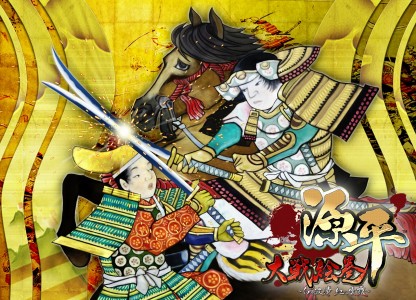 If you feel that your Apple device is a bit lacking in Samurai themed tower defence games, then the good folks at Sega have come up with something to fill that rather specific niche. Samurai Bloodshow has been released onto the App Store today, and is priced at $1.99 for your iPod Touch, iPad or iPhone.
The game task players with building an army of sorcerers, warriors, and, for better or for worse, scantily clad samurai (presumably female!). That unlikely pairing aside, feudal Japan needs defending, and with 100 different levels on offer, Samurai Bloodshow certainly offers a lot of bang for your buck. Winning battles unlocks more powerful units, although the cashed up amongst you can buy them instead.
Multiplayer is via Bluetooth connection and online, with the latter offering up a 'mystery opponent' to test your strategic skills against.
So if the above tweaks your interest, that's $1.99 for Samurai BloodShow, now available on the App Store. Happy defending!