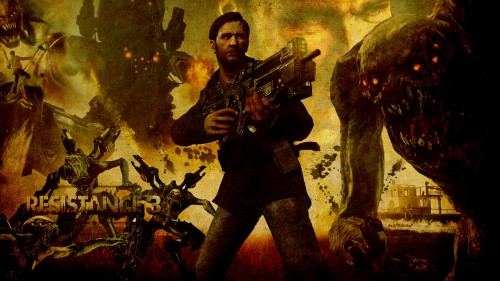 Here's a treat for all of you Aussie Resistance fans. The guys at Insomniac Games have put together a video of a survivor of the Resistance in the outback city of Alice Springs. For those who don't know where the Alice is, it is basically located in the middle of the country, north of Uluru or Ayers Rock. This is following the announcement of an Alice Springs multiplayer map, which you can read here.
The survivor is Rex Eastley and he recounts on his terrifying experience with the Chimera. He reveals that he lost his family early in the fight and had to go alone until finding a group of people in the mountains. After months without Chimera contact, they finally find the hideout. Rex, instead of defending the hideout, he runs, mortally terrified of the threat. Such an emotional account of survival, isn't it.
You can check it out on our channel or below. Resistance 3 launches this Thursday. Be sure to check out our review as well as some gameplay footage sometime next week.