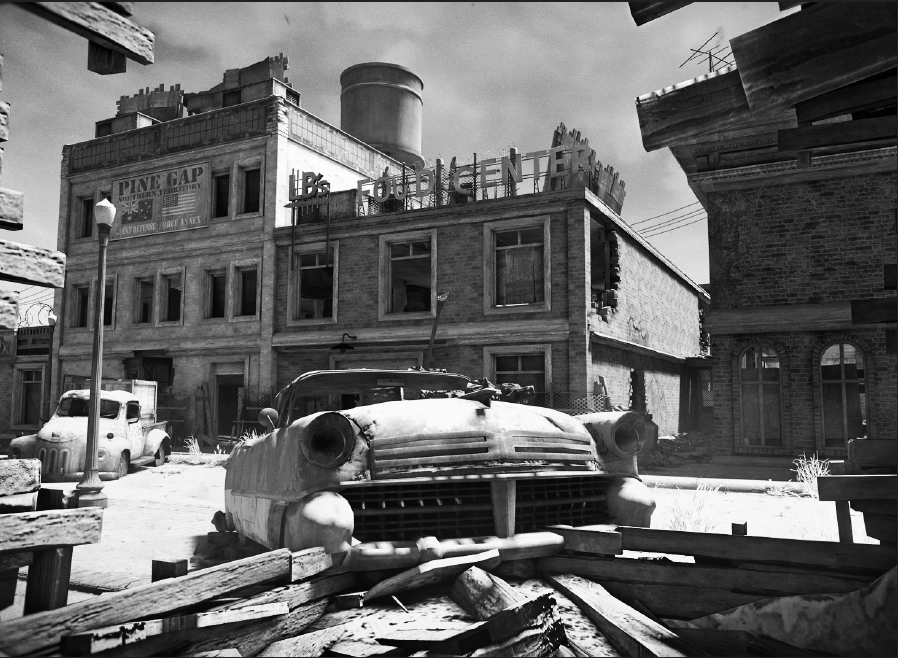 In Resistance: Fall of Man, players travel across Great Britain. The setting shifts to the United States for the next two installments. That's the campaign settings in a nutshell. In multiplayer, however, Resistance 3 is heading to the Alice.
Insomniac has included Australia's most central city in its multiplayer as a playable map. It does contains several buildings, which means high vantage points, but the main focus will be on the street and a dusty car yard, which means expect to get close… real close.
Below is why Insomniac has decided to include the red centre as a map for multiplayer, even including a bit of back story on how the Alice came to be this way:
Australia has always had an interesting place in the lore of Resistance, being the site of a gigantic refugee camp called Avalon One, and for years remaining a safe Haven even as Europe fell.

Unfortunately, the enormous amount of refugees strained food supplies, and Civil War erupted in 1952. Eventually, as with everywhere else on the planet, the Chimera arrived. Now the remnants of civilisation on the continent fight back in one of the most inhospitable climates to the Chimeran menace.

The Alice Springs map is an Insomniac favourite for its small town feel, with many small interiors perfect for close-quarters combat.
Check out the video below.