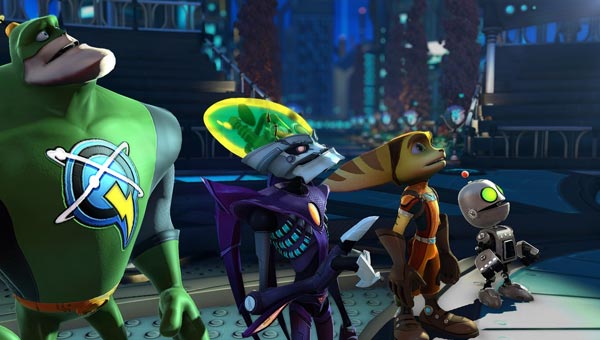 With less than a month to go until everyone's favourite Lombax returns to consoles, Insomniac have let loose another gameplay trailer for Ratchet and Clank: All 4 One. With the madcap weapons already showcased it's time to check out one of the creatures that you'll actually be using them against – the Z'Grute! As ever with the series there's plenty of humour thrown in, with two commentators on hand for the boss battle to provide some fantasticly bizarre lines to match the high voltage cartoon action.
The crazy combat, lunactic weapons and great writing are all on board, and with a four player co-op being introduced, All 4 One looks set to elevate the series even further. Can I have it now please?
All 4 One is due on October 18 in the US, October 20 in Australia, and October 21 in the UK.