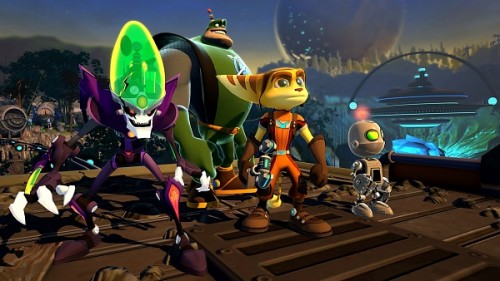 Ratchet and Clank: All 4 One is nearing its release date, so Insomniac has released another trailer in their Weapon Series, which looks at the different weapons that will be available in the game.
The trailer for the multiplayer focused game shows off the Pyroblaster, which is a flamethrower, the Arc Lasher, which is an electric whip, the Blitzer, which are a pair of charging fists and the Frost Cannon, which sends an icy blast to the enemy.
Insomniac has done it again. These are some very over the top weapons which look like they are going to be fun to use. Why not check it out, as well as the first trailer of the weapon series, which shows off four more weapons: the Combuster, the Darkstar Fission Tether, the Warmonger and the Thundersmack.
Expect Ratchet and Clank: All 4 One on October 18 for the United States, October 20 for Australia and October 21 for the United Kingdom.
[pro-player]http://www.youtube.com/watch?v=FL4Eo-ysWkg&feature=youtu.be[/pro-player]
[pro-player]http://www.youtube.com/watch?v=H7wEsAIJ2H4&feature=youtu.be[/pro-player]