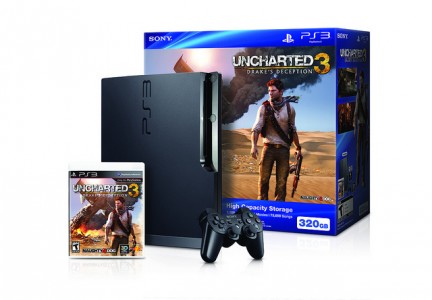 A new Uncharted bundle has just been announced. This PS3 bundle comes with 320GB of hard drive space, a copy of Uncharted 3, one free month of PS+ and of course, the regular accessories like a controller and cables. The entire set will only cost $299. Will you be picking one up?
In addition to revealing this new Drakes' Deception bundle, Sony has also reminded us that the release of Uncharted 3 is only 41 days away. With 2 great games already on the market, Naughty Dog will surely make Uncharted 3 the best game possible.
You can check out the post of announcing the bundle here on the Playstation Blog.