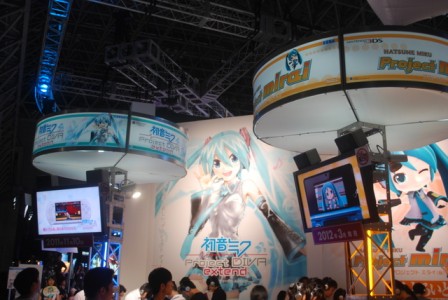 At this years Tokyo Game Show, Sega showcased a great deal of upcoming games for the Nintendo 3DS. I tried by very best to do the rounds and play as many 3DS titles as humanly possible, not just those presented by Sega. The very first Sega game I got my hands on was called Project Mirai, a cute little rhythm based game.
The game is rather basic to pick up, but a little harder to get the hang of, which I found out the hard way after losing a few times on the harder difficulties. Basically, the game plays an original soundtrack, presenting a circle on the screen. A hand will move around the circle like a clock, and point to buttons (the demo only A and B but I am not sure if more buttons will be involved). While you play a long there are cute little animations of the big-eyed blue-haired character dancing around.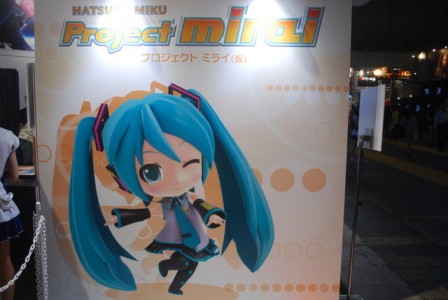 The Nintendo 3DS wasn't the only portable device Sega are flexing their rhythm-game muscles on. Over on the PSP, Sega showcased the title, Project Diva Extended. For all the cute little elements of Project Mirai, Project Diva Extended had them matched, only in not such a kid-like design. There are even similarities, with the Project Diva avatar looking like a more realistic version of the Project Mirai. The basic idea is the same, press buttons in time to music, but the game play is very different. Rather than having a set circle, button combinations appear across the screen at random points. Project Diva also includes the directional pad, rather than just the basic set of buttons, making the game much more difficult to master.
Overall both games were fun little games that could be played any time without too much involvement. Both have great graphical interfaces and some pretty addictive game play. Project Mirai will be out in early 2012, while PSP owners can get their hands on Project Diva Extended a little earlier, on the 10th of November this year.