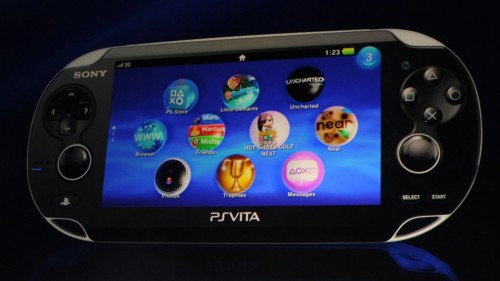 More news from the Sony Pre-TGS conference that took place earlier today.  Seems that the mighty little PlayStation Vita will have multi-tasking capabilities.  For anyone out there that doesn't know what Multi-tasking is all about let me give you a brief Multi-tasking-101 rundown on it.
Let's use PS Vita for example shall we.  You're playing a game, doesn't matter which one, and the music is annoying the crap out of you.  You know you have the latest Britney Spears album downloaded to your VITA and your dying to listen to it – NO PROBLEM, hit the home button switch to the music folder menu select the music you want to listen to (in this case Britney Spear), hit play and it starts, switch back into the game and you're now you have Britney singing you a love songs while playing your favourite game.  Quite impressive isn't it?  But it doesn't stop there, you'll also be able to switch between a game and start up the web browser, check out a video on YouTube video on how pass that specific level you're stuck on then switch back, or just post on facebook that your playing this awesome game on the PS VITA so your friends will be jealous, then switch back into the game and continue playing.
Pretty cool huh.  You can also use your PlayStation network account on your PS Vita and it will allow you to view your Playstation 3 Trophies on the device.  Something a lot of us hardcore gamers will really appreciate.
So what do you guys think.   Good ? or just Meh…